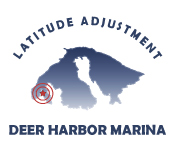 DEER HARBOR ACTIVITIES
7/03/15 Deer Harbor Fireworks Show
7/10,11, Bellingham PSA Salmon Derby
9/07,08,09 Deer Harbor Wooden Boat Show
There's always something to do at Deer Harbor. Whether its at the marina , or in Deer Harbor community , guests will enjoy their visit and make lasting memories . San Juan's Orcas Island is one of the most beautiful places to explore. Heres a few ideas of what you can do. Feel free to ask our friendly staff for more options.
STAY AT DEER HARBOR MARINA
Deer Harbor Marina has all the space and accommodations that any visitor might need. Moor age Fee during the summer is $1.55/ft. Included with your fee: 30 AMP power, water, garbage, recycle, pump out, free Wi-Fi, and use of the pool. If you're driving out to Deer harbor, spaces to stay can be found at the Deer Harbor Inn or the resort at Deer Harbor.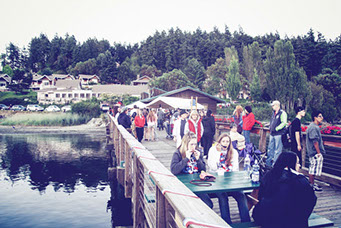 If you want to stay at the marina, we have a store and a cafe on the main dock. Open 7:00 am to 7:00 pm daily summers and 8 am to 5 pm daily for the remainder of the year. The store carries groceries, espresso, ice cream, prepared food, beer, wine, soft drinks, ice, bait, and some produce. The grill serves quick breakfast and lunches. For dinner head up to Deer Harbor Inn for a great Pacific Northwest meal.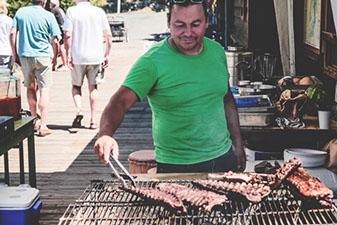 It's impossible to stay off the water at Deer Harbor. If you don't have a personal boat or kayak, that's not a problem. Stop by the marina moorage office and find out about the different options for getting a boat. They can help put you in contact with a few rental companies and tour groups in the area who can help you find something that's fits your needs.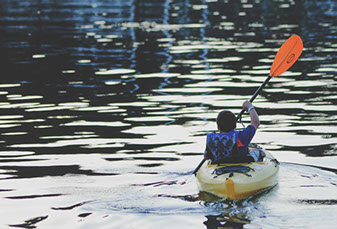 You've come out to Deer Harbor Marina on your boat but you need to get around the island, go on a hike, and visit the golf course or winery? The marina has a passenger van that is at the disposal of the guests of Deer Harbor Marina. Ask a staff member about using the van.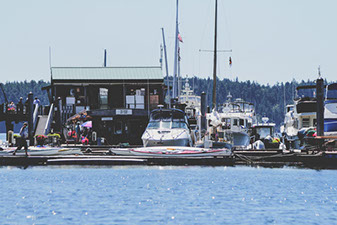 With such great views of the island, it's hard to resist some exploration. Of course walks are great, but why walk when you can ride! Bicycles are available at Deer Harbor Marina. Stop by the moorage office for details about taking out a bike for the day. Ask about some great places to visit around the marina. The staff is local so they will know some spots that are worth the ride out.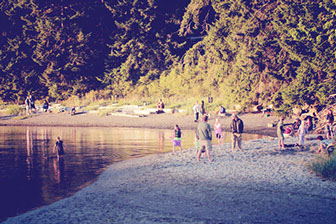 It's something that everyone should see at least once in their life. Surrounded by beautiful scenery, spotting a whale is like a cherry on top of the frosting of a great big cake. Sometimes whales can be spotted in the bay, but to get a up close look, stop by the moorage office to find out about some whale watching tour groups at Deer harbor.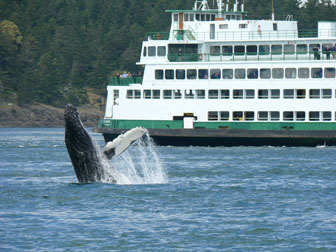 If visitors ever want to socialize a little, maybe go to a party or an event, a great place to start is at the Deer Harbor community club. From potlucks to garage sales to wine tasting and bake sales, the community club is the place to make new friends and get in touch with the community. The building is also available to rent for anything that you need. Stop by the marina moorage office for contact information.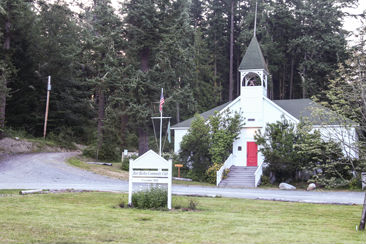 Visit the links page for tour and boat rentals as well as links to community establishments
Hope to see you soon!
DEER HARBOR
MARINA
VHF Channel 78a
5164 Deer Harbor Rd.
Deer Harbor, WA 98243
PHONE: (360)376-3037
VHF Channel 78a